The US Congress's Metric Conversion Act, passed in 1975, declared that "the metric system is the preferred system of weights and measures for US trade and commerce" and established the United States Metric Board. President Ronald Reagan however abolished the Metric Board in 1982, ensuring continued use of imperial measurements in the USA.
Saint Joseph of Cupertino is the patron saint of astronauts.
When we touch something, we send a message to our brain at 124 mph
Diocletian was the only Roman emperor to abdicate voluntarily.
Russia covers 1/8 of the total land on Earth or 17 million km2 (6.6 million sq mi). It is slightly more than the surface area of the dwarf-planet Pluto and roughly equal to the territories of the USA and Australia combined.
The North Dakota Legislative Assembly (USA) has no permanent staff. Even the governor drives himself around! The State Assembly works four months out of every two years.
Cockroaches run at top speed of 1 m/s (3 ft/s).
There are freshwater sharks in Lake Nicaragua, Nicaragua.
The state flag of Alaska (USA) was invented by a 13-year-old child.
DNA analyses proved that Polynesians introduced chickens to South America (Peru) well before Christopher Columbus reached the New World.
In the US, the total number of prisoners increases by over 1,000 each week.
The origin of the word "dog" remains one of the greatest mysteries of English etymology.
Some amphibious animals use their nostrils to smell and not to breathe
Upon their return from the Moon in 1969, the US astronauts had to fill in a customs declaration.
In a lifetime, a human would spend three years on the toilet.
Denmark is by far the world leader in the incineration of household waste, burning some 80% of the local waste.
In 2017, it cost on average 219 dollars for a US family of four to attend a Major League Baseball game.
During World War II, American servicemen used to take "trophies" from the corpses of Imperial Japanese troops.
In Japan, ladies cover their mouths when laughing because it is considered rude to show one's teeth.
Van Halen, Whitesnake, Motley Crew, U2 and other rock bands have been sued by fans for hearing damage during a concert.
In 2016, the famous economist, Guido Menzio, was ethnically profiled and interrogated for hours in Philadelphia, USA, for… doing math on an American Airlines flight. A fellow passenger misread his differential equations scribbles for Arabic and reported him to the stewardess.
LEGO recently created Anti-LEGO slippers. Anyone who has stepped barefoot on a LEGO block knows the pain…
In early 2016, a 150-year-old mousetrap caught a mouse in a UK museum. The trap was a part of the exhibition and was not considered to be operational.
Nerve Impulses travel at over 400 km/hr (249 mi/hr).
The blue whale cannot swallow anything bigger than a grapefruit.
There are no woodpeckers in Australia, New Guinea, New Zealand and Madagascar.
The founder of KFC, Colonel Sanders, practiced law without a law degree and delivered babies without a medical degree.
A 2HB pencil can draw a continuous line of roughly 55 km (35 mi).
Samsung provides free smartphones for a period of up to five days to every foreign tourist visiting South Korea.
If we were capable of hearing frequencies lower than 20 Hz, we would hear the movement of our muscles.
Nicosia, Cyprus, is the only European capital that is still divided (walls, checkpoints, passport controls, etc.) into two parts.
Since 2014, US cops take more assets from people than burglars do. The US Civil Asset Forfeiture Act gives them the legal right to do so, even without filing charges.
The average red blood cell lives for 120 days.
The African country of Morocco applied for membership in the European Union in 1987. The application was rejected.
There are documented cases when dental floss facilitated prison escapes. It was either used to meticulously cut bars or braided together into a rope.
The actors who voiced Mickey and Minnie Mouse were married.
Mount Everest has 4G mobile phone coverage since 2013.
Kareem has scored a total of 38,387 points during his career. This was all achieved within his twenty seasons of playing for the Bucks and Lakers.
A Canadian company sells canned air to China.
The sound of a "shrimp layer" is the only natural noise that can totally jam a submarine's sonar, deafening its operators.
Painted swamp turtles can not only freeze and then thaw, but also hold their breath for months as the water above them freezes.
A woman from Perth, Australia, is able to smell Parkinson's disease before patients show any symptoms.
After the Fukushima earthquake, the islands of Japan moved sideways by 2.5 m (8 ft) and Earth tilted by 18 cm (7 in).
0
This logo is a silhouette of Jerry West. He is one of many players that are featured in the NBA hall of fame. Jerry West was previously known to play for the Lakers.
Around 1780, the so-called Industrial Revolution started in the United Kingdom, making it the first industrialized country worldwide. Since 2016 however, the UK has been making more money from rock 'n' roll than from coal and steel.
Women's feet are two to three degrees Celsius colder than men's.
Among all animals, the crocodiles have the highest concentration of acid in their stomach.
The Ferrari F40 became the first production car to break the 320 km/h (200 mph) threshold in 1987.
Andorra welcomes almost 2.5 million tourists every year. The small country holds the world record with 33 visitors per resident.
"Desire path" or "desire line" is a shortcut created by human traffic outside paved alleys.
Jonas Salk invented the killed-virus polio vaccine in the early 1950s and first tested it on himself and his family. He deliberately did not patent the vaccine.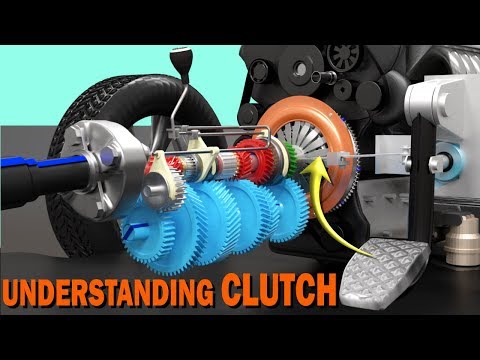 Clutch, How does it work ?
In 2014, a study found a direct link between the frequency of selfies and the tendency toward psychopathy and narcissism.
In early 2015, Dr Michal Kosinski created a computer model that could predict someone's personality better than their spouse could. The model only needs the background knowledge of this person's 150 Facebook likes.
During the Apollo 17 mission, Harrison Schmitt suffered from a severe allergic reaction to the dust found on the surface of the moon. He landed on the surface on December 11, 1972.
The word "bistro" comes from Russian, where it means "quick".
New-born bear cubs weigh on average 300 g (0.7 pound). Their weight increases by a factor of 200 in the course of their first year.
Celluloid billiard balls can literally explode on impact.
In 2016, the clothing brand H&M increased the age diversity of its swimsuit models by hiring a 60-year-old woman, Gillean McLeod.
Finland has the world's highest coffee consumption per capita – 12 kg (25 pounds) each year.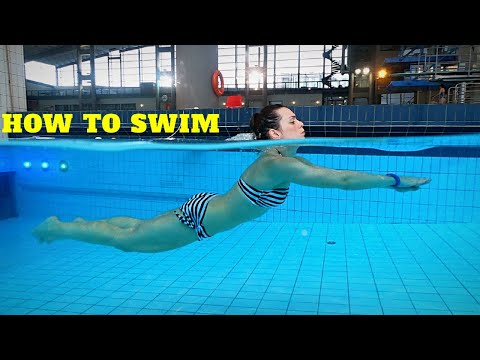 Between 1958 and 1961, the United Arab Republic was a state and a short-lived political union between Egypt and Syria. It was dissolved in 1961, when Syria seceded.
Our lungs inhale over two million litres of air every day, without even thinking. Their surface area is large enough to cover one side of a tennis court.
DVD players, computers and toasters were banned in Cuba until 2008.
Worldwide, the Republic of Guyana has the highest suicide rate.
Astronauts lose their sense of smell in space.
The word "Jedi" is derived from Japanese word "jidaigeki", a genre of historical drama.
Spider-Man comics inspired the electronic bracelet.
The famous singer, Elvis Presley, was a natural blond.
Up until 1946, in the Japanese schools they were teaching mythology instead of history.
The largest shopping mall in the world, the New South China Mall (in Dongguan, China), covers an area twice as big as Vatican City, the world's smallest country.
During the first three months of World War II, more British died in car accidents in London due to the blackout rather than soldiers in battle.
On several occasions, pigeons were arrested in India on suspicion of being spies.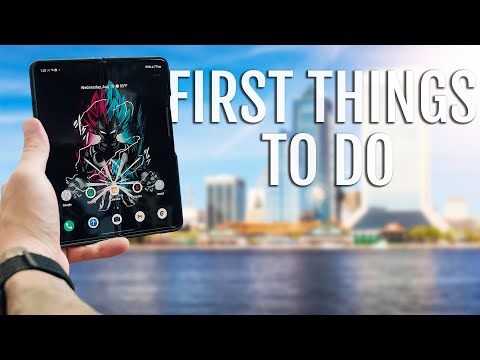 Samsung Galaxy Z Fold 3 - First Things To Do
The French poodle dog breed in fact originated in Germany.
In the period between 1850 and 1916, all soldiers in the British Army were required to sport moustaches.
Okay, OK, refers to an actual town in Oklahoma, USA.
Sometimes, the automatic face-blurring technology used by Google Street View also blurs the faces of… cows.
An axon (the part of a nerve cell which transmits impulses to other cells) in the giraffe's body can be up to 5 m (18 ft) long.
An 85-year-old Austrian woman single handedly shredded almost one million euro in banknotes. She wanted to annoy her relatives one more time before dying.
Darts rules prohibit drinking alcohol during the game.
In 2014, Mubarak Bala, a Nigerian atheist, was forced to spend eighteen days in a psychiatric ward. It happened after his Muslim family declared him insane for not believing in their god.
Lausanne, Switzerland, is the smallest city in the world to have a metro.
In 1999, Bulgaria gave as a gift more than one hundred T-55 battle tanks and other pieces of weaponry to the neighbouring Former Yugoslav Republic of Macedonia. Several years later, FYROM proceeded to sell many of the tanks and cashed in the gift.
Your body has about 5.6 liters (6 quarts) of blood. This 5.6 liters of blood circulates through the body three times every minute.
Euthanasia Coaster is a hypothetic project of a machine in the form of a roller coaster, designed to take the life of a human being humanely.
The British royal family are not allowed to play Monopoly at home.
A sneeze generates a wind of 166 km/hr (100 mi/hr), and a cough moves out at 100 km/hr (60 mi/hr).
During WWII, the US Army used code-talkers to transmit encoded messages in the Navajo Indian language, as this made them indecipherable to Japanese intelligence.
Even if both partners are HIV positive, they still need to use condoms during sex to prevent superinfection (i.e. being infected with a different strain of the virus). A superinfection increases the risk of acquiring drug resistance.
The first hybrid car was built one century earlier than you probably think. A first design under the name "System Lohner-Porsche" was patented in 1898.
In 2015, a Saudi millionaire was cleared of rape charges after telling a UK court that he accidentally penetrated an 18-year-old girl when he tripped and fell on her.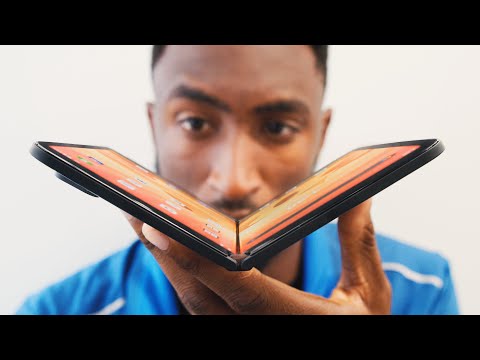 In computer animation, 1/100 of a second is called a "jiffy".
Nelson Rolihlahla Mandela became the first black head of state of South Africa in 1994. Before that, he had spent 27 years in prison.
All mammals, except for sloths and manatees, have seven neck vertebrae.
The South Korean automotive brand Hyundai carried out a public crash test to prove that their cars are equally safe regardless of the country they are produced in.
Discover Facts
Your skin works hard. Not only is it the largest organ in the body, but it regulates your temperature and defends against disease and infection.
Sean Connery's character James Bond was the first to say on screen "shaken, not stirred". Careful readers will notice that in every book, on average, James Bond has a drink every seven pages.
In early 2016, an Italian actor named Raphael Schumacher accidentally hanged himself to death during a theatre performance.